Answering the OCR ICR Question: Which Character Recognition Does Your Business Need?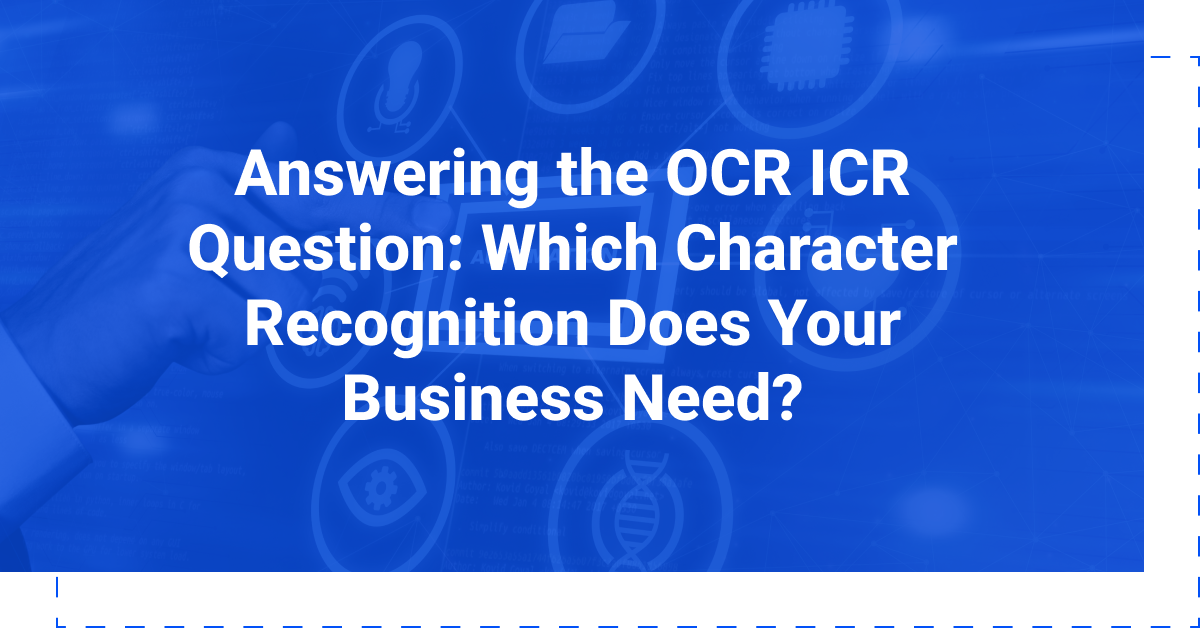 Subscribe for more content handpicked just for you.
Please check your email inbox and spam folder.
Today, AI offers a transformative opportunity for data-heavy industries that need to quickly sift through large quantities of information to derive insights and actions. But in a wide-ranging field with lots of acronyms and terminology, it's not always easy deciding what's best for your own organization.
With numerous AI applications now available, businesses have rapidly implemented popular technology like OCR and ICR to help utilize data. That's why it's essential for those in information-rich fields to understand the nuances of this tech and identify which is best for achieving their data-driven success.
What Are OCR And ICR?

OCR and ICR are two of the most common forms of intelligent data processing known as "character recognition" technology — essentially, these tools identify and interpret specific characters, like letters or markings on a document, and translate that into a digital program. Let's define these key terms:
OCR — "Optical Character Recognition" technology scans documents or images of text and transforms that information into digital files.
ICR — "Intelligent Character Recognition" technology is a more nuanced application of character recognition tech, which can identify different fonts or handwriting styles to interpret more specialized documents into digital files.
The Difference Between OCR And ICR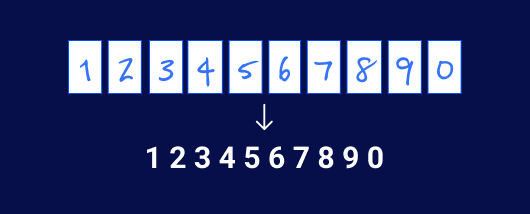 As the two leading forms of character recognition technology, OCR and ICR offer similar features for organizations seeking a fast way to scan and digitize information. But on first glance, it may seem like ICR is the superior option since it can identify characters regardless of writing or font — and therefore the only necessary technology an organization would need.
Technically speaking, ICR does have this advantage, but for that reason, is typically considered a higher-tier, more intensive, and often more expensive option. Many businesses don't require ICR's form of digitization if the goal of the project is to simply digitize pre-printed documents, like physical forms or textbooks. For those instances, OCR can capture that text and serve the purpose you need at a more manageable cost.
OCR and ICR in Practice
To better illustrate the various use cases of OCR and ICR, let's take a look at the technologies in practice across a few different fields. While these are just a few of the most common industry examples, this comparison will help you visualize what's best for you and your business.
OCR Use Cases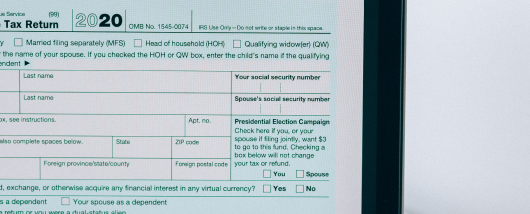 Banking — Documents like loan and mortgage applications, checks, and other printed forms are an ideal candidate for OCR. Banking institutions that leverage this technology vastly improve their efficiency by removing this routine data entry to get financial solutions to their customers even faster.
Insurance — Similar to banking, insurance forms like physical claims, invoices, and more benefit from OCR to quickly digitize information and get restitution into customers' hands with less friction.
Government — Formal documents used in government settings like unemployment forms, social security, tax information, and more are all improved with the use of OCR. Many organizations in government could greatly benefit from the efficiency improvements brought on by AI, giving constituents more confidence in these systems to serve their needs.
ICR Use Cases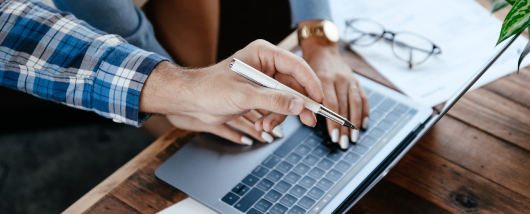 Healthcare — From hand-filled patient forms in doctors' offices to medical notes taken by practitioners, ICR can help rapidly digitize complex information into a single database for optimal and accurate data capture in healthcare.
Legal — ICR can identify and accurately transcribe essential legal information handwritten in briefs, mediations, paralegal notes, and more.
Education — For schools, universities, and other institutions and organizations, ICR can help with numerous tasks including managing enrollment forms and essays, test scanning and grading, tracking student information, and much more.
The Data Capture Tool That's Right for You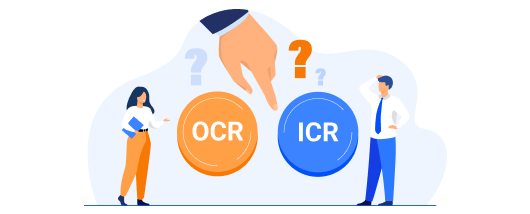 As you consider the OCR ICR question, consider what are your actual needs for automation and AI as well as the budget and resources you're able to allot to implement this technology. Above all else, consider these two overarching questions.
Do I Need OCR?
For industries and organizations that exclusively or largely deal with typewritten documents, OCR is a perfect solution to improve your data collection and digitization processes. Compared to ICR, you'll find a more cost-effective solution that serves all your essential data entry needs and improves the overall efficiency of your business.
Do I Need ICR?
If your business or organization deals with multiple form types, handwritten documents, or other nuances and varieties of data, ICR is an essential investment that greatly improves your data entry and management. While a bigger investment than OCR, the more detailed character recognition benefits of ICR will ensure that no piece of information gets left behind.
OCR, ICR, and Your AI-Powered Business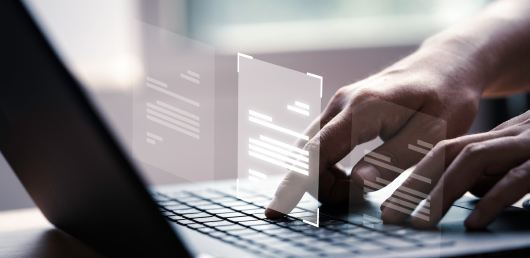 Regardless of what's best for you, both OCR and ICR offer a tangible, powerful solution to the monotony of data entry. With these technologies, data-heavy organizations will be able to access and manage data far more quickly and free up staff to focus on more hands-on tasks.
Are you ready to infuse your business with the power of AI? Reach out to OCR Gateway today to learn more about the many document-processing solutions we can provide for you.