It's all about automation with Ben Bushoy, OCR Gateway founder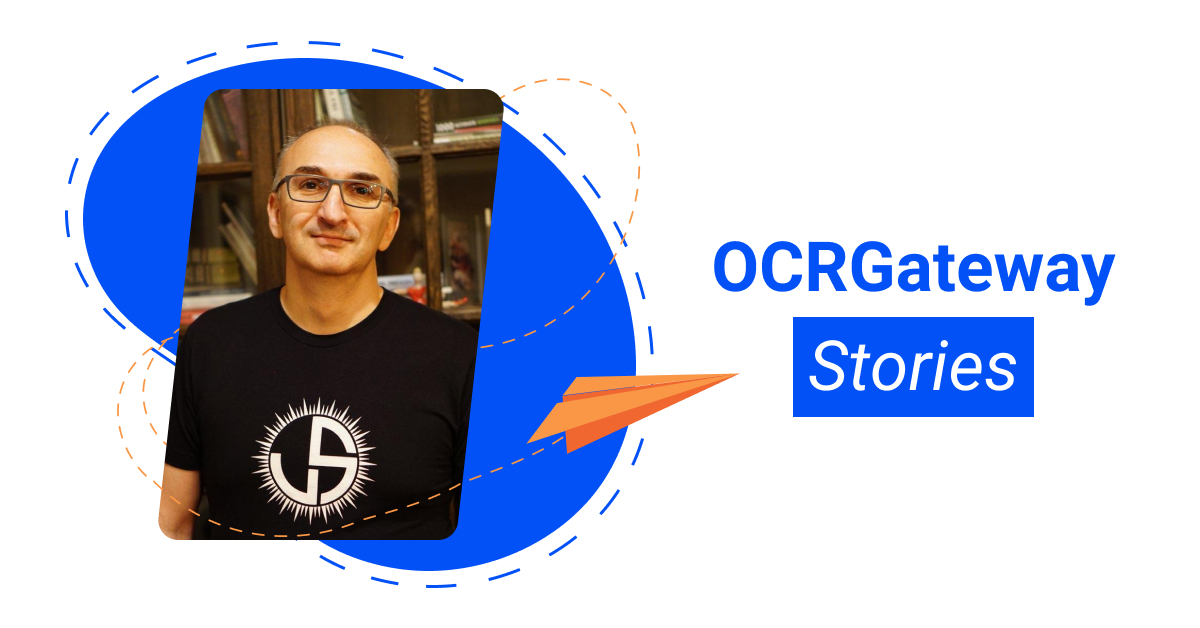 Subscribe for more content handpicked just for you.
Please check your email inbox and spam folder.
Discover the story of how OCR Gateway came to life and where it's headed in an interview with its founder, Ben Bushoy.
Answer: It's hard to remember exactly when the idea came to me, I'd say it progressively materialized from a long line of trials and tribulations. I'd previously been working as a software engineer for about 25 years and most of the software solutions I'd built revolved around better data processing workflows. I had an opportunity to see first hand the level of inefficiency and lost opportunity when dealing with data collection, especially from paper documents.  You're probably thinking – surely, by 2020 this problem should have been solved many times by now. And you're right, yet I'm still seeing that the business clients I'm working with just still can't find the right solution for them. It's the classic case of goldilocks – either too small and lightweight or too heavy and costly. We needed to find the "just right".
And that's how OCR Gateway was born. I really wanted to put together a product where we can give small and medium businesses an easy, affordable, and powerful tool to start digitizing their data entry and business processes.
Answer: I'd like to think that first and foremost, we are taking the pragmatic approach. Light, intuitive, and powerful – that's really the goal here. Despite the complexity in the technology we use, from the user's perspective, the experience is simple and seamless. Our expert-level features are interacted with through minimal clicks and very few headaches – for our users, it's deceptively simple.
Behind the scenes, we're using computer vision and machine learning technologies to make data acquisition as intelligent as possible. Our cloud-based OCR is packed with powerful and data-backed features. Yet, from early onboarding to the production pipelines – we keep true to our mantra: "It's all about the client".
Question: How has the pandemic influenced the product development process?
Answer: As we know by now, the pandemic has changed our definition of the workplace. For me, this means a more engaged effort to interact with my team while we're all working from our at-home spaces. This is probably the case for many.
We realized that for many companies, the way they've been working for years has been flipped – it's now upside down – and they need to figure out how to work in this entirely new environment. As such, aspects of our goals have been shifted and we maintain that ever-evolving agile mindset. We're constantly working with our clients to make a better product – listening to their requests and helping to stay effective throughout the pandemic. To help our clients adjust, we've added a set of features to enable teams to stay productive while working completely remotely. From features added to allow for quicker collaboration to more thorough fax and communication channel workflows – we've added a whole new dimension to the OCR app to make our processes as effortless as possible for companies in this day and age.
Question: What are the trends you've noticed in the document automation space? What industries are adopting this type of software?
Answer: One trend I've been noticing in this space is the integration of cloud services. Everything's running in the cloud – it's powerful. Higher security measures are absolutely necessary today and we're seeing better security in the cloud than in on-premise systems.
Another trend I'm seeing is the evolution of the workplace since the pandemic started. Data is getting digitized, processes are getting automated more and more every day. We're getting rid of the "old way", allowing companies to automate and optimize costs and helping them sustain business in these uncertain times.