Data Capture Technologies And Techniques For Forms Processing – How Handwriting Recognition Works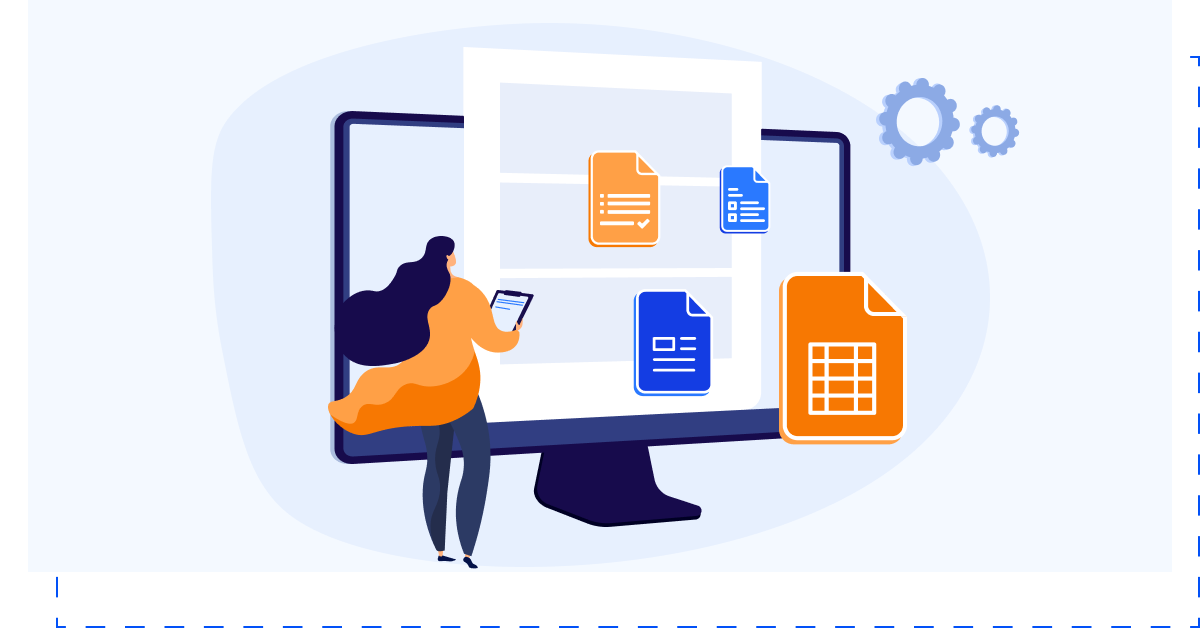 Subscribe for more content handpicked just for you.
Please check your email inbox and spam folder.
If you ever scanned a handwritten form, you know all the pains that follow it – rewriting and formatting the information filled, before being able to use/edit anything. A tiring, tedious process that is a complete time waster.
Even worse, you rarely have to do this with one form, and here we go again…
Fortunately, we have handwriting recognition technologies such as ICR that are here to save your day. With ICR converting handwriting to text has never been easier. Read on to find out how ICR can help your day-to-day office life too.
Intelligent Character Recognition – Extract Text From Forms With Ease
One of the central problems with trying to convert scanned handwriting to text is not only that you need to decipher and rewrite the text but also format the document correctly. That's because one of the most common types of documents people fill by hand is a form. Without proper formatting, raw data on its own won't be very useful as it would lack context. Therefore, having a tool that does text recognition from image will make the job much easier, and that's where ICR comes into play.
Intelligent Character Recognition (ICR) is an improved version of OCR (optical character recognition). OCR is used to extract typewritten text from images, while ICR's primary purpose is to recognize the handwriting on a scanned image and convert it to an editable document. What's more, ICR learns as it processes images, giving you better results the more you use the tool, hence the name "intelligent."
While it is obvious that it is next to impossible for a computer to understand all kinds of cursive handwriting, especially considering different alphabets and languages, ICR shines at extracting text from filled forms. If forms are designed correctly and filled with neat and uniform handwriting, ICR can recognize characters with up to 97% accuracy.
Considering how tiring this can be to do manually and how often office workers deal with forms, extracting text from forms is one of the key reasons why ICR is so valuable in an office environment.
Making Forms ICR-Friendly And Improving Extraction From Existing Forms And Files
Although powerful, ICR isn't perfect, and it needs some help on your end. Here is how to design ICR-friendly forms:
Separate characters – form segmentation will ensure every character is easy to read by ICR. Here are some of the segmentation methods you can use:

Insist on capital letters and avoid cursive – setting up rules will standardize your forms, resulting in better handwriting recognition.

Use checkboxes, barcodes, alignment elements – checkboxes and barcodes will replace handwriting, while the alignment elements will make scanning easier, all improving ICR.

Although character recognition software plays an important role, your scanner settings can make or break the whole process. Therefore, make sure to set it to 300dpi to ensure optimal image quality. Also, check brightness, contrast, set colors to black & white – all of this will allow the app to read the form accurately.
Bottom Line – OCR And ICR Make Your Life Easier
Extracting handwritten text from forms and other documents manually is dull, there's no denying that. That's why having a convenient office solution that lets you extract text for both typewritten and handwritten documents is very important, and we have just the tools for you. If you are struggling to find affordable but powerful character recognition office solutions, contact us now, and we'll solve your problem.